Classes / Certification
The correct technique and correct practice in the traditional style are the keys to mastering Tabla and that is what one gets to learn at Tabla niketan.

Some of the salient advantages of learning Tabla at Tabla Niketan are :
Classes are taught in a friendly environment, giving the student a comfortable learning atmosphere. Teacher to student lineage is an integral part of traditional study methods.
Classes introduce and develop understanding in Tabla stroke techniques, recitation (the fundamental spoken tradition that goes hand in hand with the playing technique) and rhythmic theory. Each class focuses on underlying techniques/mechanics for mastering either Tabla Taala (rhythmic cycles), phrases, or compositions with the use of Padhant, concentration on Laya (tempo), Nikas (clarity of sounds), and focus on maintaining a required posture.
Class levels, which are available from introductory to professional levels, allow for the student interested in studying Tabla as a means of hobby / relaxation, or those who wish to become professional musicians. Hence, students are grouped by age and skill level
Tabla classes / Group lessons and one-on-one lessons available in Mountain house - Tracy , South Bay (Cupertino), East Bay (Pleasanton) and Los Angeles (Irvine & Cypress).
Virtual classes available via video-conferencing. Please contact us for more information about this.
The unique opportunity to attend various workshops conducted by the Great Tabla Gurus such as Pt. Arvind Mulgaonkar Ji, Pt. Suresh Talwalkar Ji and many more.
The invaluable opportunities to perform in various local music competitions such as the Maharashtra Mandal, the Chaitradhun Music Competition, and the SatyaDevi Memorial Trust Music Contest, and the Annual Madhav Tare Memorial Concert.
Classes are conducted once a week, one hour per class.
Nagma (Lehra) is used as learning aid.


CERTIFICATION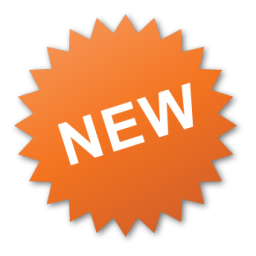 We offer following Autonomous Certification Courses by conducting "One on One" (Face to Face) classes or "Online Classes".


Tabla Parichay (One Year Foundation course)
Tabla Parangat (Three Year Diploma Course after completion of Tabla Parichay)
Tabla Praveen (Three Year Graduate Course after completion of Tabla Parangat)
We do offer external students to avail the opportunity to appear for Parichay/Parangat or Praveen Certification exams.
For more information about Syllabus, timings, course fees, please get in touch with us via Contact Us form.