Tabla Niketan's Los Angeles Center


Introduction to the artists / teachers in the Los Angeles area :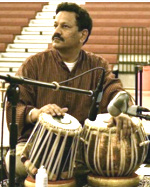 Sandeep Katre

Sandeep started learning tabla at the age of 12 from Mr. Tambe. Later on he learned from Mr. Mangesh Awasare He was also fortunate learn tabla and Dholak from Abdul Karim Khansaheb, a very well-known artist from film industry and from Panduranga Ghotkar a very well-known artist.

Sandeep has performed in many conerts in USA at different places with renowned artists. To name a few, Hridhaynath Mangeshkar, Rahul Deshpande, Tyagraj Khadilkar, Anuradha Paudwal etc. He has also performed with different musical groups such as Mendichya Panawar, Madhughat, Riyaz etc.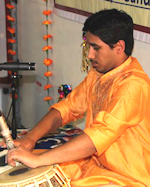 Ashish Tare

Ashish Tare started learning Tabla from his Grandfather, Late Shri Madhave Tare at very early age of three. He also learned from his father Shri Satish Tare for almost 10 years. Currently Ashish is getting advance training from none other the Great Tabla Maestro Pt. Swapan Chaudhuri Ji for last 10 plus years.

Ashish has participated in various local competitions and secured many prizes. He is also a Tabla Solo performer and able accompanist and performed in various music festivals across USA. Ashish also teaches Tabla in Tabla Niketan to young aspiring local kids to spread this wonderful art to local USA born students.