Patrons
The story of Tabla Niketan can not be complete without mentioning the benefactors who help us run this show. It is with the generous support of people like you, that we have come this far and can dream of going much farther.
Our donors and patrons are our source of strength. Your belief in our work and your unstinted support encourages us to undertake new and newer initiatives. It assures us that we are on the right path, doing the right things.
Our mission of promoting Tabla and Indian arts in USA wouldn't have found the path of success, if you had not held our hands.
We can't thank you enough but it suffices to mention that we are indebted to you.
We have plans of taking our mission to the next level and with the continued love and support from you, we are sure that we will succeed in our endeavour.

Preeti Chitgopekar
Artistically inclined, Preeti studied Bharatnatyam and completed her arangetram before high school. Perfectionist by nature, she studied dentistry in US and India, and now practices in San Ramon. A true Indian, she grew up all over India as a daughter of an Indian Air Force physician.

Preeti is one of the founding parents of Shri Satish Tare's East Bay Tabla Niketan branch and has been steadfast in her support for him and his teaching philosophy.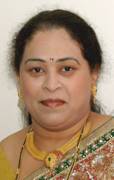 Anjali Gandhi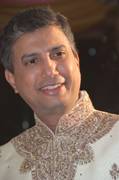 Nitin Gandhi
Creation of life is meaningless without rhythm. India is one of the few remaining countries that gives this world true music with intricately woven compositions in Sur and Taal. We are blessed to be part of this divine process of Tabla Niketan to distribute this treasure selflessly to our future generation.