Talented Students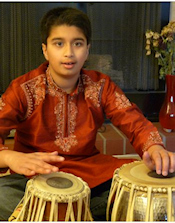 Parth Baokar
Parth is 6th grade student. He lives in Cupertino.

He enjoys listening to Indian film music and wants to learn to play Tabla.

He enjoys playing Basketball, Swimming and Tennis.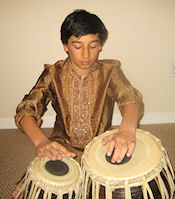 Ashwin Gokhale
Ashwin Gokhale is a seventh grader in Windemere Ranch Middle School.

He is learning Tabla at Tabla Niketan for past one year.

He loves to shoot hoops.

He swims and paints in his spare time.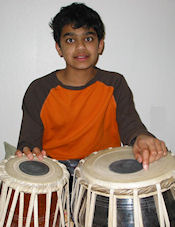 Pratik Gongloor
Pratik Gongloor is a 6th grade student and has been learning Tabla from Shri. Satish Tare for about a year.

He also likes to play Badminton and swim.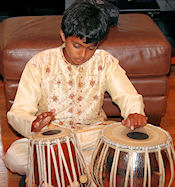 Karthik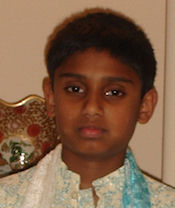 Chinmay Mahabaleshwar
Chinmay Mahabaleshwar is in 6th grade at WRMS in San Ramon.

He enjoys learning and playing Tabla.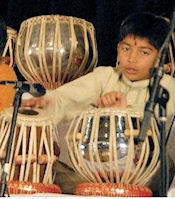 Ayush Nayar
Ayush is a music enthusiast who has been learning Tabla from Satishji for the past 18 months.

He has also learnt piano for 2 years and guitar for an year before.

He is 10 years old and is in the 4th grade at Stocklmeir Elementary.

He is also a sports fan and is an avid soccer and badminton player.





Special Note - If you are a student of Tabla Niketan, you may send us brief information about yourself along with a suitable photo on the following email addresses. We will consider your profile for featuring in this section.